Decorating your mantel can either be very fun and pleasant or quite stressful, depending on how you go about it. As with anything else, perfectionism can make for better results but it can also make the whole task near-impossible. Whichever mantel decorating tip you decide to go with, it's important that your decoration goes with the style of your fireplace and room. It's also a good idea to start simpler and to slowly upgrade the décor from there.
So, in the spirit of simplicity, let's look at the different types of mantel décor ideas you can consider:
Farmhouse mantel decorating ideas
The key to the modern farmhouse style is that it needs to be warm, comfy, and cozy. When talking about mantels this means using natural materials, architectural salvage, and keeping the colors in the warm neutral range.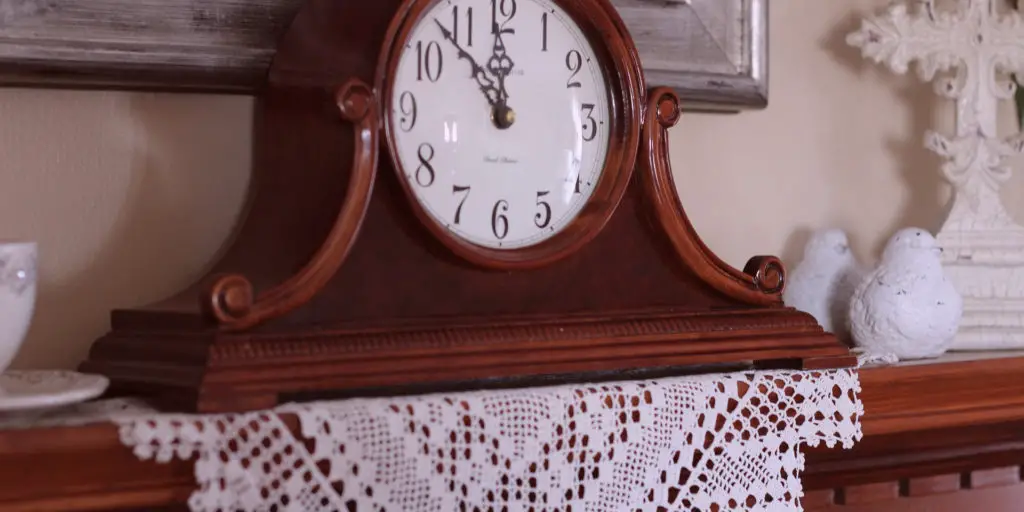 In terms of accessories, this style works best with rustic and vintage items, as well as greenery on the side. Electronics such as lamps and TV sets don't go well with the farmhouse décor style but things such as vintage clocks or mirrors work very well. As for how to decorate a mantel with a mirror above it, when hanging a mirror above a fireplace it's always smart to leave a 4-6 inch gap between the mantel and the bottom of the mirror for safety's sake.
Mantel décor ideas with TV
It's a common idea to place a flat-screen TV on top of a fireplace mantel. It's perfectly doable but there are a couple of considerations to keep in mind in order to pull it off:
Safety first. You should always leave 6-10 inches of space under the bottom of the TV screen and the mantel. This is vital in order to avoid any damage to the TV in case of an accident with the fireplace. Having a screen over your fireplace is also obviously a must. Additionally, you should be careful with the TV's cables and additional devices – they should have protective covers over them and be at a safe distance from the fireplace, not directly next to or above it.
With the safety issues out of the way, the rest is a matter of style. Keep in mind that if the fireplace is too high the TV may need to be impractically high on the wall for comfortable viewing – that's why this style goes best with lower fireplaces. Aside from that, you'll likely want to keep the other decorations around the TV to a minimum so that they don't obstruct your viewing experience.
Corner fireplace mantel decorating ideas
Corner fireplaces are not as common as they don't heat the rooms they are in as well because they are further away from the room's center. However, they do offer a great deal of decoration opportunities because their mantels are usually deeper unless the chimney is getting the way.
You can do almost countless things with the extra space – you can build entire cabinets on top of the mantel for storage, you can place stereos on top of them, or you can follow any other traditional style and put art, mirrors, clocks, TV sets, or anything else on top of a corner mantel. Of course, you should still follow the same basic safety guidelines first but aside from that the extra space of a corner fireplace can be quite a treat.